Why choose TSG Construction to install your UPVC windows and doors?
We offer a complete UPVC Windows & Doors installation service in Exeter and across Devon. We are ready to advise you on the different types of UPVC windows and doors available and which would be the best for the age and build of your property. Our professional and highly experienced team uses the latest methods to make sure your made-to-measure doors and windows fit perfectly. Our prices are competitive, and our customer service is impeccable. Health and safety is important to us, and we work creating the minimum of mess and disruption.
Replacement doors and windows come in a number of different styles and we are here to help you choose and install exactly what you are looking for. We can measure up and give you a free quotation of costs and the timescales involved. We pride ourselves on delivering an excellent service at affordable prices.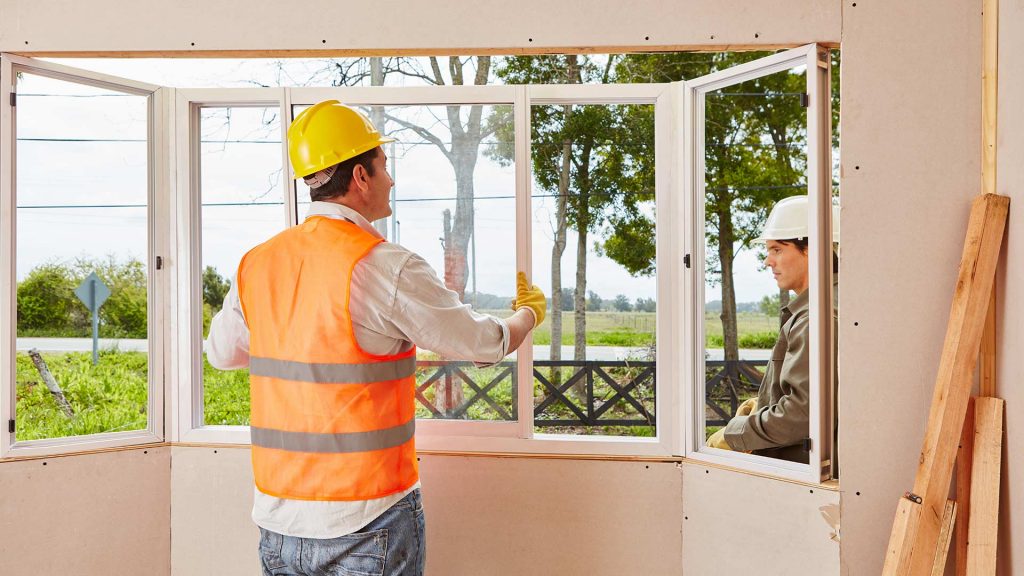 Installing new windows into your home
Replacing old windows with new UPVC double or triple glazing is an excellent decision for many reasons. UPVC is a hard-wearing and durable material that is ideal for making quality frames. The frames provide a high level of thermal efficiency which reduces heat loss and saves money on heating bills. UPVC also provides great insulation against noise. This material requires very little maintenance over the years, a simple wipe down keeps your new frames looking like new, and UPVC does not rot. To make sure your new windows are fitted correctly, use an installation company that has years of experience, like TSG Construction. We are experts at installing all styles, sizes and colours of UPVC windows.
Replacing a door with new UPVC or Composite models
Removing old external doors and adding a new style can radically change the appearance of a property. There are a number of different types that can be installed by our knowledgeable team. As well as change the look of your home, new UPVC or composite doors are more secure than older models. They also add more insulation and reduce noise from the outside. A change of front door style can improve the feel of a hallway. A door with glazed panels will brighten a dark area, for example, or a solid door can provide more privacy if this is a problem. Ask for our advice if you are not sure which door to have installed and we will be happy to assist you.
Call us for a quote
If you are considering having new doors or windows installed in your home, give us a call and we can discuss your needs, or make an appointment for us to come and look at your requirements. There is no obligation to have the whole home completed at the same time, we can let you know the price of having each window or door replaced so you can decide how to proceed. Our workmanship is professional, and we know you will be pleased with the results.